Featuring a 13″H x 18″W capacity at 90°, 3 HP motor, and 1″ blade, the S-20P is a versatile semi-automatic scissor style band saw ideal for use in tight working spaces.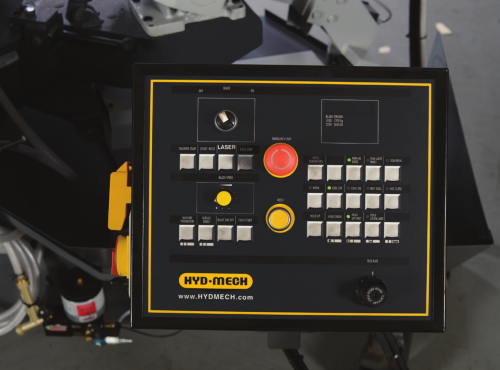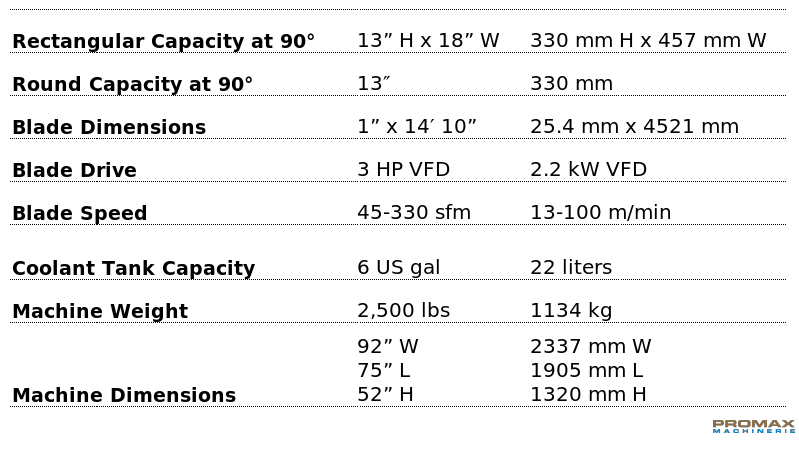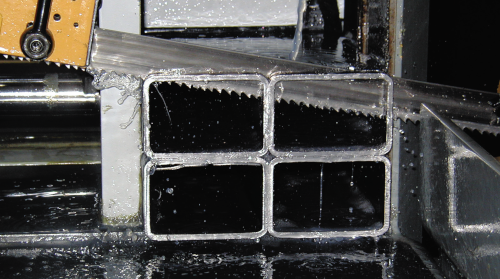 Easy swing, heavy duty cast iron saw head

Full capacity, full stroking hydraulic vise
3 HP VFD. True direct blade drive – no belts/pulleys
On-demand hydraulics save energy
36" material in-feed roller table and 19" out feed table
Cast iron band wheels
Swing away semi-automatic control
Replaceable blade brush
Robust steel base
Easy to read angle scale with angle locking mechanism
Cast iron guide arms. Idler side guide arm is adjustable and supported by linear rail.
Gravity head feed
Mechanical band tensioning with digital readout
Replaceable carbide guide inserts
Safety door interlocks
Flood coolant with wash down hose
Laser light
Work light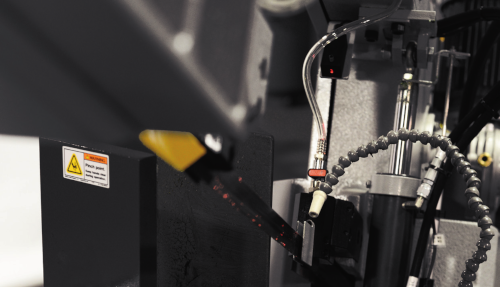 Full capacity hydraulic overhead bundling
Work stop
Single phase – 220 v
Remote operator console
Mist lubrication
Variable vise pressure
Idler conveyors
HYDMECH S-20P SEMI-AUTOMATIC HORIZONTAL PIVOT BAND SAW

Our objective is to continuously update our website with accurate information on our products. However, ProMaxMachinerie inc. cannot be held accountable for typographical errors or product formulation changes. For absolute accuracy, please consult the products specification. If you discover any inconsistencies on our website please Contact Us.