Featuring a 4 3/4″ round hollow capacity at 90°, 2.5/ 3 HP motor, and a 14″ blade, the PNF350-2AV is the ideal choice for quick, clean, accurate cutting of non-ferrous metals.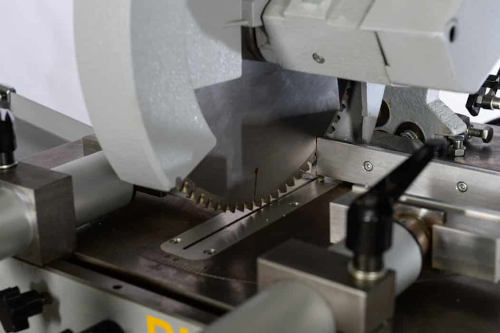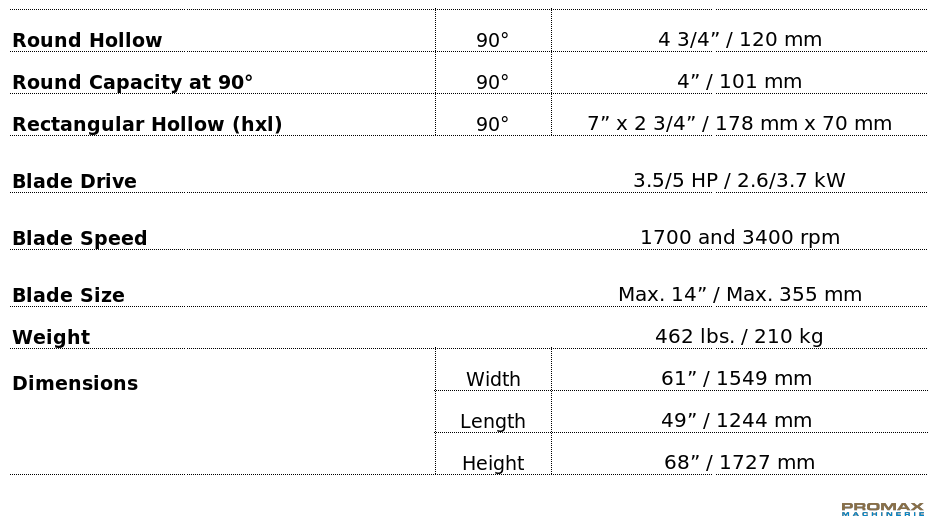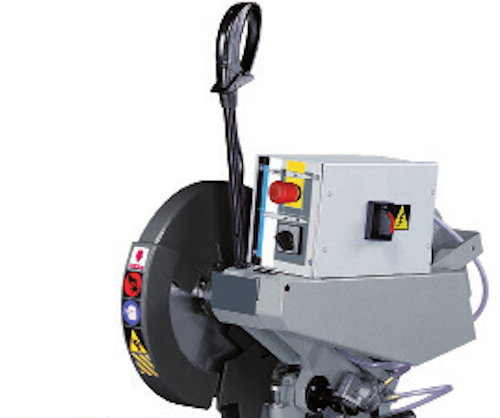 Manual saw head movement by means of control handle with a safety spring loaded trigger switch to start or stop blade

Robust sawing head can tilt 45° left for compound miter cutting

Two blade speeds achieve speeds of 1700 or 3400 rpm

Rotating table mounted on large roller bearings. Features stops at 90° and 45°.

Two pneumatic operating vises, capable of sliding in or away from the blade to adjust saw head

in mitered position

Vises are equipped with moveable aluminum jaws which can be adjusted vertically

3.5/5 HP blade drive coupled directly to saw head guarantees high rigidity and precision to

obtain high chip removal rates.

Safety head locking device ensures two hand operation

Automatic coolant lubrication activates during the cut

One carbide tipped blade included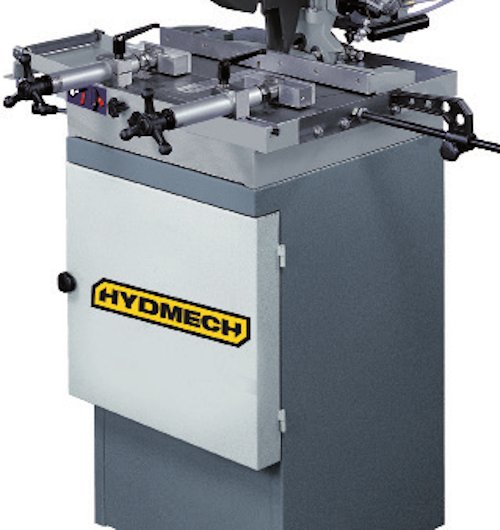 T2500 chip collector

Pneumatic vertical vise

Material stop with ruler

Roller table & accessories
Our objective is to continuously update our website with accurate information on our products. However, ProMaxMachinerie inc. cannot be held accountable for typographical errors or product formulation changes. For absolute accuracy, please consult the products specification. If you discover any inconsistencies on our website please Contact Us.