Featuring a 4 1/2″ round hollow capacity, 1.5/3 HP motor, and 14″ blade, the P350 is the ideal choice for quick, clean, accurate metal cutting.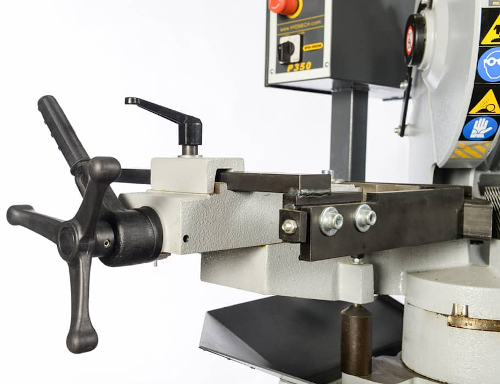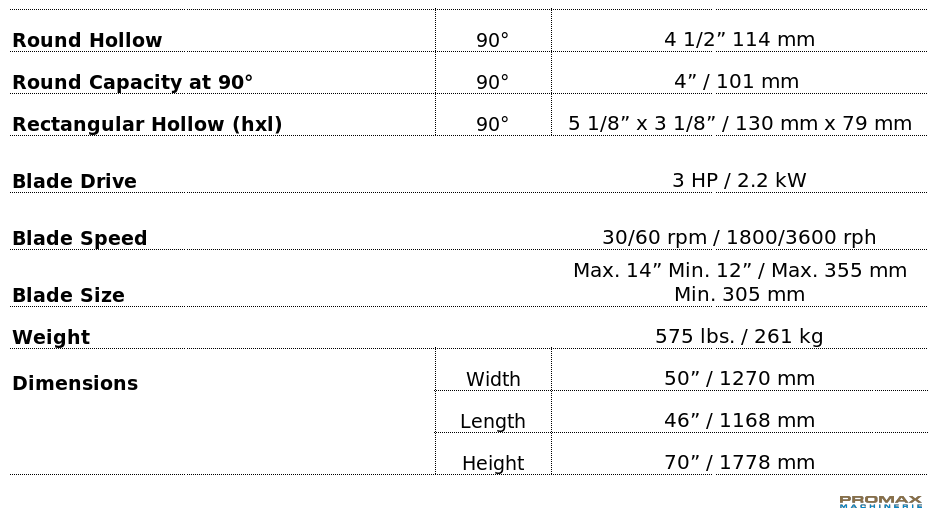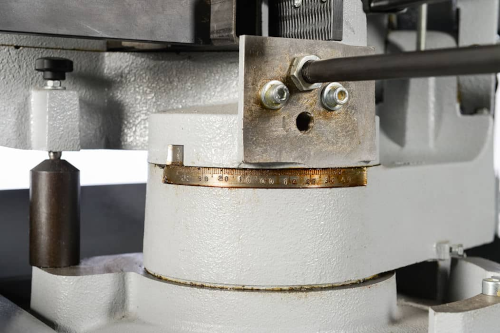 Manually operated
Saw head movement by means of control handle with safety spring loaded trigger switch to start and stop blade
Robust sawing head miters 45° left and 45° right
Includes saw base
Two blade speed of 30 and 60 rpm
Movement of both head and vise to permit slotting or lengthwise cuts
Vise quick clamp and release lever
Adjustable manual vise with anti-burr clamp, clamps both sides of the cut
Material work stop rod for multiple cuts of the same length Flood coolant with electrical coolant pump
One blade included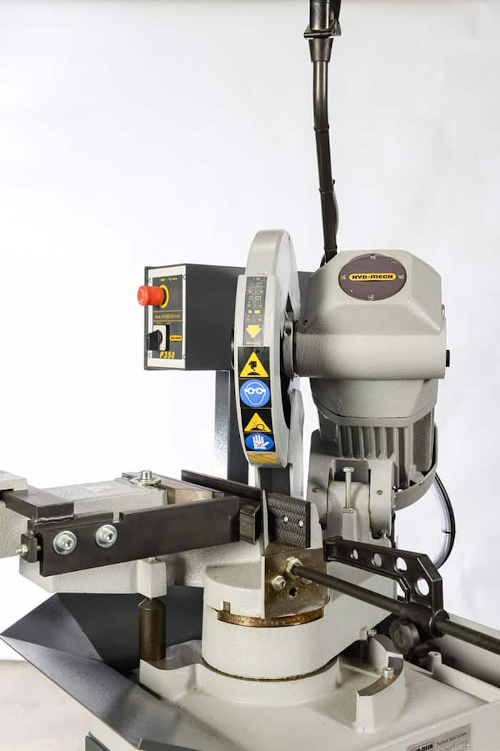 "Flip over" material stops with 60" ruler
R2 ruler extensions for out feed roller tables
Material stop with ruler
K40 5' roller table
Roller table support stands (extra legs)
Roller table adapter – required if ordering roller table for out feed
HSS Oxide Coated Blade
Our objective is to continuously update our website with accurate information on our products. However, ProMaxMachinerie inc. cannot be held accountable for typographical errors or product formulation changes. For absolute accuracy, please consult the products specification. If you discover any inconsistencies on our website please Contact Us.