120" BAR FEED
Fast shuttle vise is capable of indexing up to 120" in a single stroke. Shuttle carriage moves on linear rails and is driven by rack & pinion mounted gear reducer/servo motor assembly.


HYDRAULIC OVERHEAD BUNDLING
Moves down on the material from above. Timed with the opening and closing of the side vise, it is very effective and necessary for bundle cutting various material shapes & sizes.

Featuring a 20″H x 30″W capacity at 90°, 10 HP motor, and 1 1/2″ blade, the M-20A-120 is a reliable choice for your heavy-duty metal cutting applications.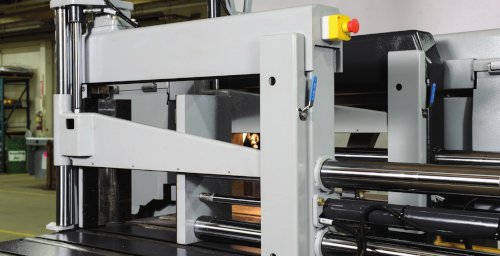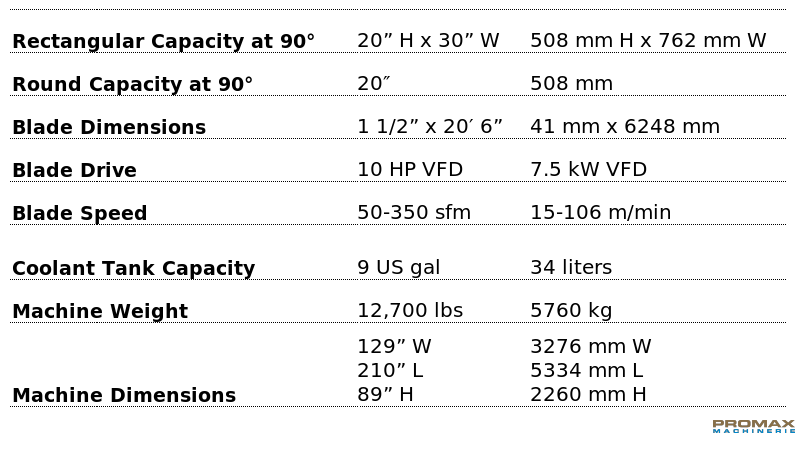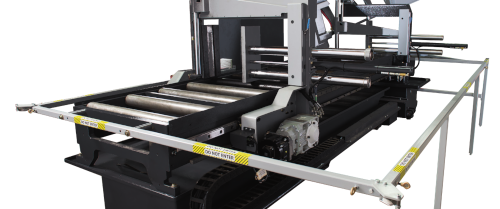 Automatic programmable mitering with "go to" angle functionality
Full capacity hydraulic overhead bundling
10' bar feed
Automatic multi-indexing up to 120" in a single stroke.
Steel guide arms mounted on linear rails. Hydraulically powered idler side guide arm is adjustable for
proper spacing.
10 HP VFD. True direct blade drive – no belts/pulleys
Full capacity, full stroking hydraulic vises
Hydraulic positive down feed
Blade chamber separates material from cut part
Cast iron band wheels
Automatic PLC, touch screen control programmable up to 1000 jobs with 20 in queue.
Replaceable blade brush
Robust steel base
Automatic chip removal auger
Easy access electrical panel and hydraulics
Blade breakage switch
Hardened replaceable wear plates on material vises
Hydraulic band tensioning
Hydraulic carbide guide tensioning
Safety door interlocks
Flood coolant with wash down hose
Laser light
Work light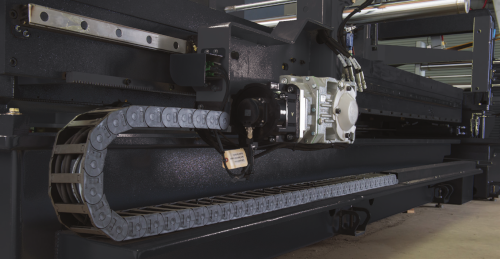 Blade deviation
Remote console
Chip bucket
Mist lubrication
Out of stock switch
Outboard vise
Outboard vise with bundling
Variable vise pressure
Vertical rollers
Idler conveyors
Powered conveyors
HYDMECH M-20A-120 HORIZONTAL PIVOT BAND SAW

Our objective is to continuously update our website with accurate information on our products. However, ProMaxMachinerie inc. cannot be held accountable for typographical errors or product formulation changes. For absolute accuracy, please consult the products specification. If you discover any inconsistencies on our website please Contact Us.