Hyd-Mechs direct down feed system provides easy adjustment of both head feed rate and cutting pressure.
Featuring a 120″ bar feed, 24″ x 28″ capacity, 10 HP motor, and 2″ blade, the H-28A-120 is a reliable choice for all your heavy-duty horizontal metal cutting applications.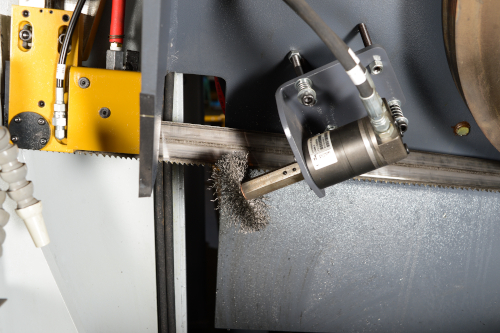 | | |
| --- | --- |
| Rectangular Capacity at 90° | 28" H x 28" W |
| Blade Size | 2″ x 25' |
| Blade Drive | 10 HP |
| Operation | Automatic |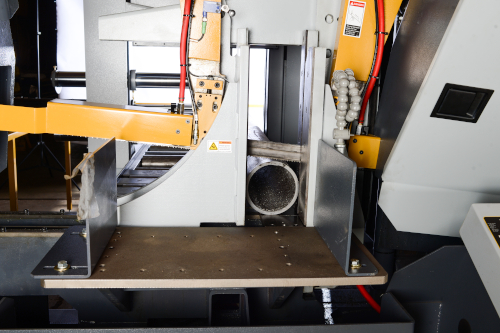 The H-28A-120 is an automatic horizontal long bar feed band saw providing accurate 90° metal cutting for heavy-duty applications.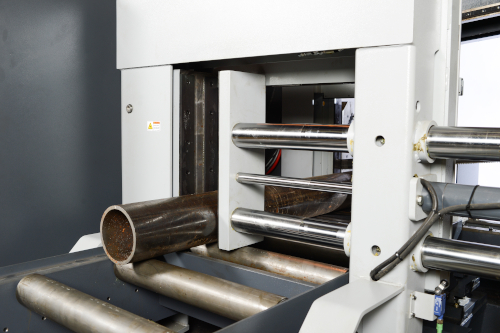 Variable vise pressure

Blade deviation

Squaring vise

Mist lubrication

Out of stock switch

Outboard vise

Outboard vise/w bund.

Pedestal control

Roller discharge table

Vertical alignment rollers

Idler conveyors

Powered conveyors
HYDMECH H-28A-120 AUTOMATIC, HORIZONTAL
LONG BAR FEED BAND SAWW

Our objective is to continuously update our website with accurate information on our products. However, ProMaxMachinerie inc. cannot be held accountable for typographical errors or product formulation changes. For absolute accuracy, please consult the products specification. If you discover any inconsistencies on our website please Contact Us.