From user-friendly operator controls, to easily accessible electrical panels and cabinets, the DM-10 double miter band saw is solidly built to provide maximum productivity.
Cast Iron Construction for less vibration and longer tool life

Quick release vise for quicker easier setup time

Dual feed system operator can choose between metered feed or pull down feed

Driven chip brush for ensured chip removal for better blade life

Recirculating flood coolant system for better blade life

Larger capacity can cut up to 10" diameter

Direct Blade drive no belts or pulleys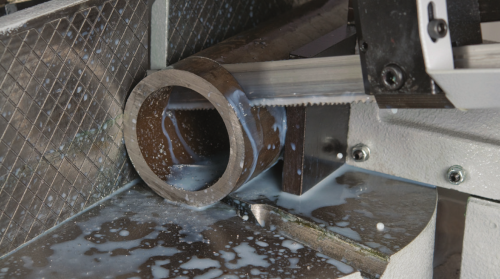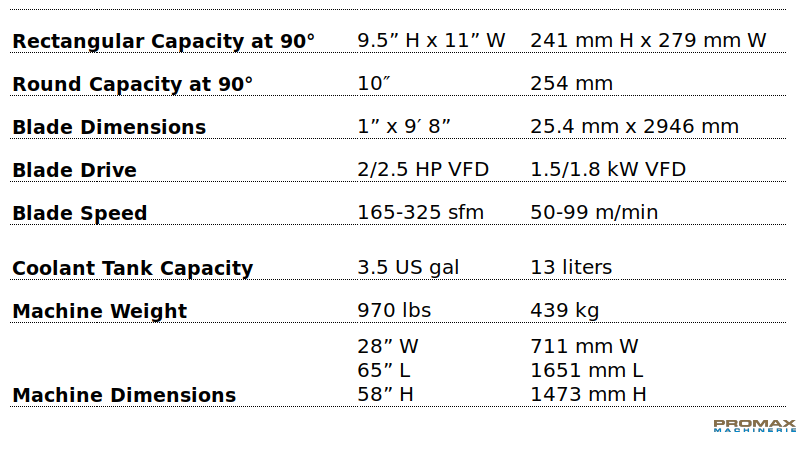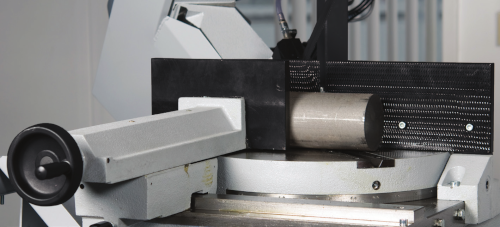 Manually operated easy swing, cast saw head

Quick release cast-iron vise with dovetail ways

Rotating table with cut line

Band tension indicator

Manual gravity head feed

Replaceable blade brush

Small footprint

Robust steel base

Easy to read angle scale

AdjustaReplaceable carbide guide inserts

Mechanical blade tensioning

Safety door interlocks

Flood coolant

Work stop

Storage in saw base (DM-12/15 only)

Direct variable frequency drive – no belts/pulleys (DM-12/15 only)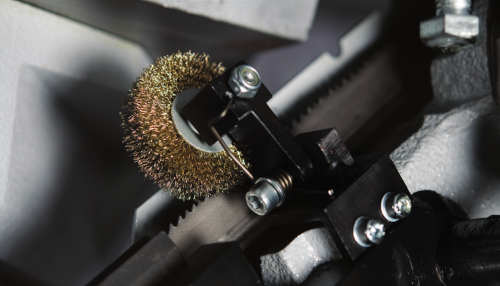 Mist lubrication

Pneumatic vise with foot pedal

Single phase (Note: limits user to high blade speed only)

K110 5' infeed/out feed roller
HYDMECH DM-10-DOUBLE MITER BAND SAW

Our objective is to continuously update our website with accurate information on our products. However, ProMaxMachinerie inc. cannot be held accountable for typographical errors or product formulation changes. For absolute accuracy, please consult the products specification. If you discover any inconsistencies on our website please Contact Us.